We recently posted a list of 10 U.S. theme park attractions to look forward to in 2021. What better way to follow that up than a list of 10 international theme park attractions? Anything that opens in 2021is fair game, as long as it's not in the United States. Here we go:
10. Monster – Gröna Lund – (Sweden)
We ran an article about this new roller coaster a few weeks back, and it looks to be an incredibly thrilling and intense experience. Arguably the most interesting thing about the ride is how compact it is. Gröna Lund is a very small park, and each of its rides have to fit into a tight space surrounded by many other rides. Monster is a smaller B&M Inverted Coaster because of this, but that doesn't mean the layout won't pack a punch. It is the only B&M Invert to not feature a vertical loop, and will instead have more of a focus on various rolls and tight, low-to-the-ground turns. The coaster's backstory, which we talk about in the aforementioned article, also sounds super interesting and a bit creepy.
9. Now You See Me: High Roller – Motiongate (United Arab Emerites)
A roller coaster based on the "Now You See Me" movie franchise is coming to the Middle East, and it looks to be a pretty heavily themed experience. It will be a spinning roller coaster, meaning the cars will rotate as it goes around the track. Motiongate is also billing this ride as the "fastest single-car spinning roller coaster," which means it will deliver plenty of thrills. It is unclear how the park will tie the ride in with the movies, but the entrance building suggests there might be some sort of pre-show featuring different characters from the movie. That's just a guess though.
(Also, an honorable mention goes to the S&S 4D Free-Spin coming to Motiongate the same year, which happens to be themed to the "John Wick" movies.)
8. Decepticoaster – Universal Studios Beijing (China)
This will be one of the flagship attractions at the new Universal Studios Beijing when it opens in 2021. It looks to be a slightly updated layout of the Incredible Hulk roller coaster at Universal's Islands of Adventure in Florida, but just because it's a clone doesn't mean it won't be an interesting ride. Based on the "Transformers" movie franchise, Decepticoaster will feature extensive theming to make it look like the roller coaster is a Decepticon (the evil robots in the movies). Riders will shoot through an inclined launch and fly through 7 different inversions, including a cobra roll that will be just as iconic as the one on Hulk.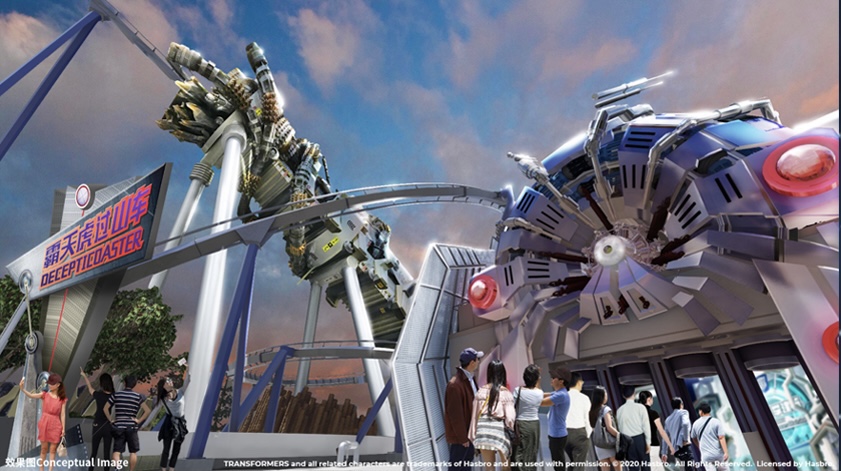 7. Krampus Expedition – Nigloland (France)
This new Mack Rides Water Coaster is themed to Krampus, the creature from Alpine folklore who visits children who have misbehaved during the Christmas season…or at least that's what I gathered from the Wikipedia page. The concept art for the coaster looks absolutely incredible, albeit a little exaggerated. The drops and turns won't be nearly as intense as depicted, and the giant mountain shaped like the creature's head will most likely be smaller, but it's still going to be a great ride with some decent theming that will most likely place it far above the average water coaster.
6. Underland – Liseberg (Sweden)
In 2019, Liseberg announced a plan to expand their children's play area (known as Rabbit Land) to include this brand-new family dark ride. While Underland was originally supposed to open in 2020, the pandemic pushed it back to an unknown date in 2021. The story behind the ride is that park guests have gotten to know the rabbits above ground, but it was never known what they did underground…until now. Underland will transport riders to a location of the same name, where they will be able to see the wonderful theming that will be on another level for Liseberg.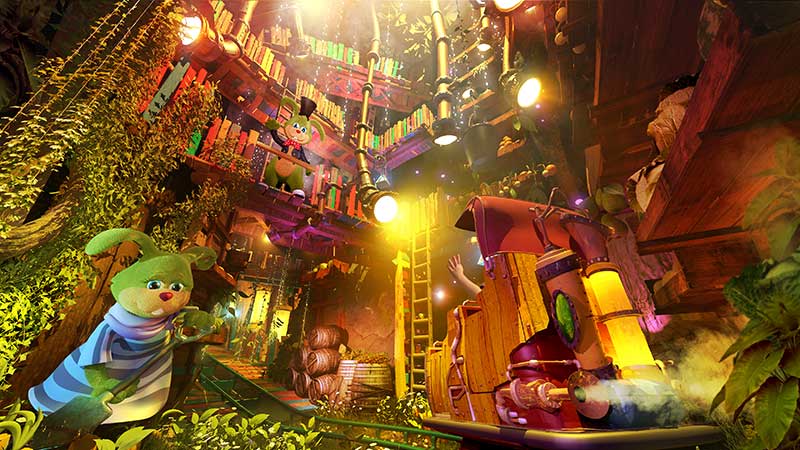 5. Lego Mythica – Legoland Windsor (United Kingdom)
We're kind of cheating with this one, since Lego Mythica will actually be an entire land instead of a ride. However, Legoland Windsor does state that this new land will feature a never-before-seen ride for the U.K. Lego Mythica will also be the largest expansion ever at Legoland Windsor, and will arrive just in time for the park's 25th anniversary. The land will be themed to various mythical creatures "designed to capture children's imaginations and inspire them to build and play."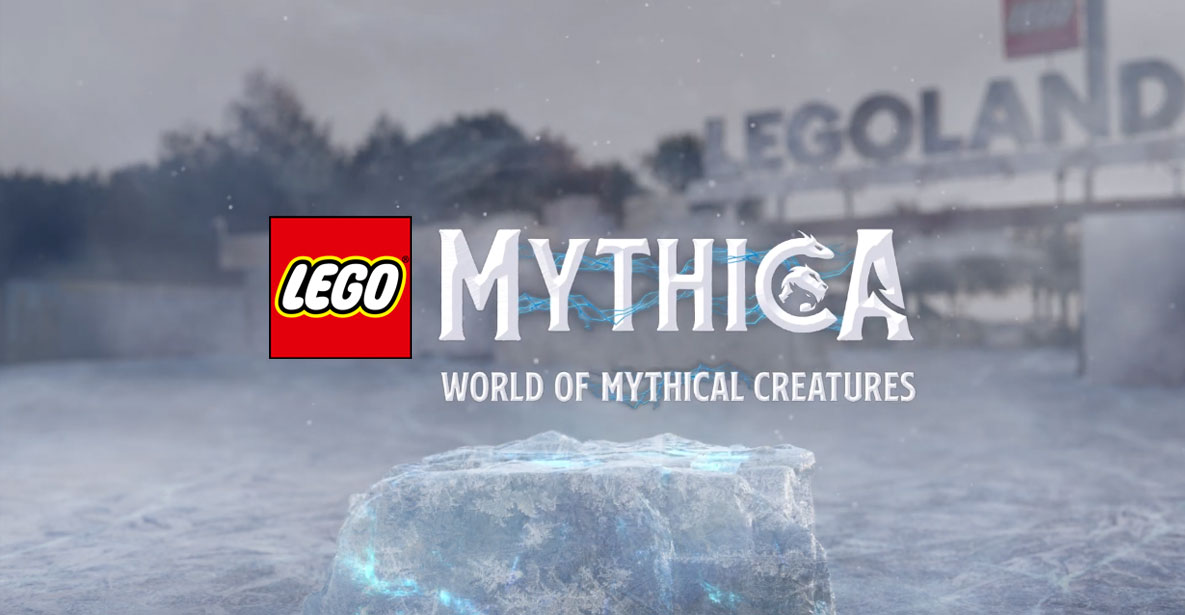 4. Wandering Oaken's Sliding Sleighs – Hong Kong Disneyland (China)
This new family roller coaster will be a part of Hong Kong Disneyland's Frozen Land expansion. Not a lot is known about the technical aspects of the roller coaster, aside from that it will feature a sleigh ride theme and will weave in and out of different caverns. The concept art shows riders flying through the layout in small trains that fit four people, so it will be interesting to see if the ride feels similar to a bobsled roller coaster. In addition to the new coaster, Frozen Land will also feature a version of the Frozen Ever After ride at Epcot.
3. Big Dipper – Luna Park (Australia)
Luna Park will be home to a very important ride once Big Dipper opens in 2021. For a while, popular manufacturer Rocky Mountain Construction has been responsible for creating some of the best, smoothest roller coasters in the world. One of their newest designs, the Raptor model, features a single rail track that is unprecedented in the coaster industry. The Big Dipper will be the first time that a different coaster manufacturer (in this case, Intamin) will attempt to replicate the success of the single rail track. The biggest difference is that Big Dipper will feature multiple launches instead of a lift hill. The ride will also stay relatively low to the ground while cruising through different elements like a corkscrew and a sidewinder. Hopefully Big Dipper will help Intamin replicate RMC's success with the single rail track.
2. Abyssus – Energylandia (Poland)
Abyssus will be Energylandia's 18th coaster, which is an impressive feat considering the park only opened in 2014. The Vekoma Launch Coaster has one of the craziest layouts ever, with two launches, four inversions, and some sort of top-hat element that looks absolutely wild. The inversions will definitely be a highlight of the ride, as Abyssus features a vertical loop, a corkscrew, and the elusive Batwing element (which is actually made up of two separate inversions) that can be seen towards the back of the concept art. The ride will also feature impressive theming, as it is situated in the new "Aqualantis" zone that will resemble an ancient underwater city with many temples and statues. Most of Abyssus is actually built over water, which will make for a very picturesque ride.
Mario Kart: Koopa's Challenge – Universal Studios Japan (Japan)
Mario Kart: Koopa's Challenge will be the most advanced ride to come out of the theme park industry since Rise of the Resistance. The immersive dark ride will be themed to the popular kart racing video game franchise Mario Kart, and will allow riders to face off against Bowser in a challenging race. Why is the attraction so advanced? Well, riders will be wearing augmented reality headsets that will simulate different hazards that take place between karts, such as the popular throwing shells from the video game. This will allow riders to interact with other karts and try to hit them with different items in order to win the race. Koopa's Challenge will be the closest thing to actually being inside a video game. This level of interactivity in a theme park attraction is unprecedented, and will definitely be a crowd-pleaser once it opens.
. . . . .
Andrew Krivsky's Instagram (Editor): @krivsky.ac
Thanks for Reading!