Talk about a roller coaster flying under the radar. Sea World, a marine life theme park in Australia that is NOT a part of the SeaWorld Parks and Entertainment chain (yes that's confusing), is opening Leviathan in 2021.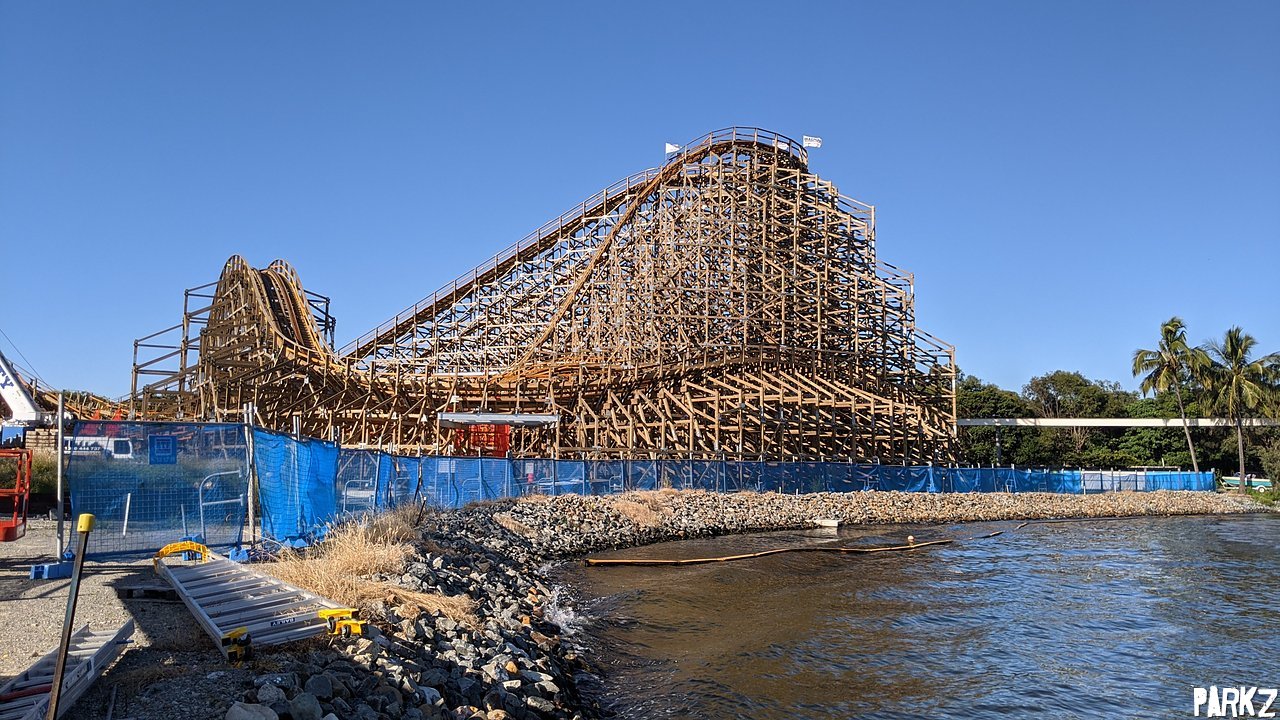 This new wooden roller coaster is set to be the largest, most extreme coaster in the park. Built by manufacturer Gravity Group, Leviathan will stand 105 feet tall and reach speeds of 49.7 mph. Throughout the layout, riders will traverse airtime hills and Gravity Group's signature 90 degree banked turns.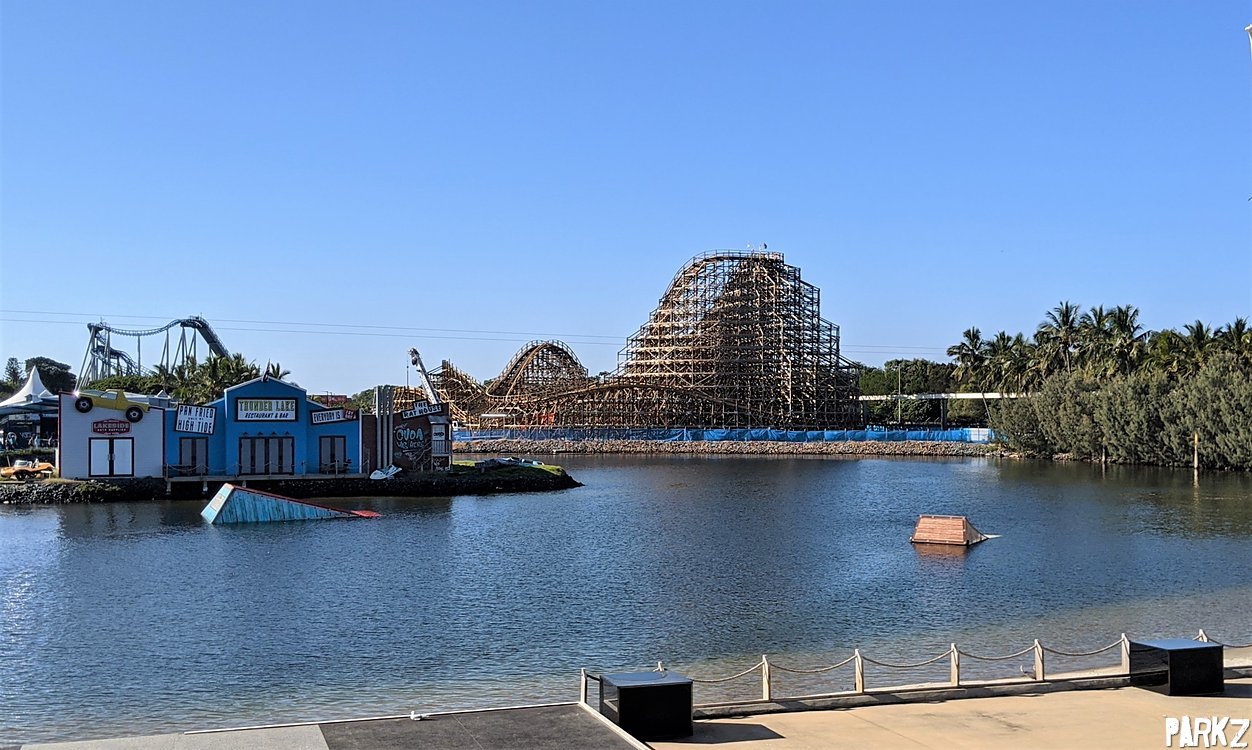 Perhaps the most interesting part of the ride is that the back row of each coaster train will face backwards. If this sounds familiar, it's because DC Rivals Hyper Coaster at Warner Bros Movie World did this a few years back. This makes Leviathan the second roller coaster in Australia to do this. Why are Australian parks so obsessed with going backwards, and when will U.S. parks start doing this? No, turning Batman backwards doesn't count, Six Flags.
The ride is part of a brand new area in the park, titled The New Atlantis. In addition to Leviathan, the area will be home to Vortex (a next-gen Top Spin) and Trident (a Star Flyer). Each ride will feature a subtle Atlantis theme.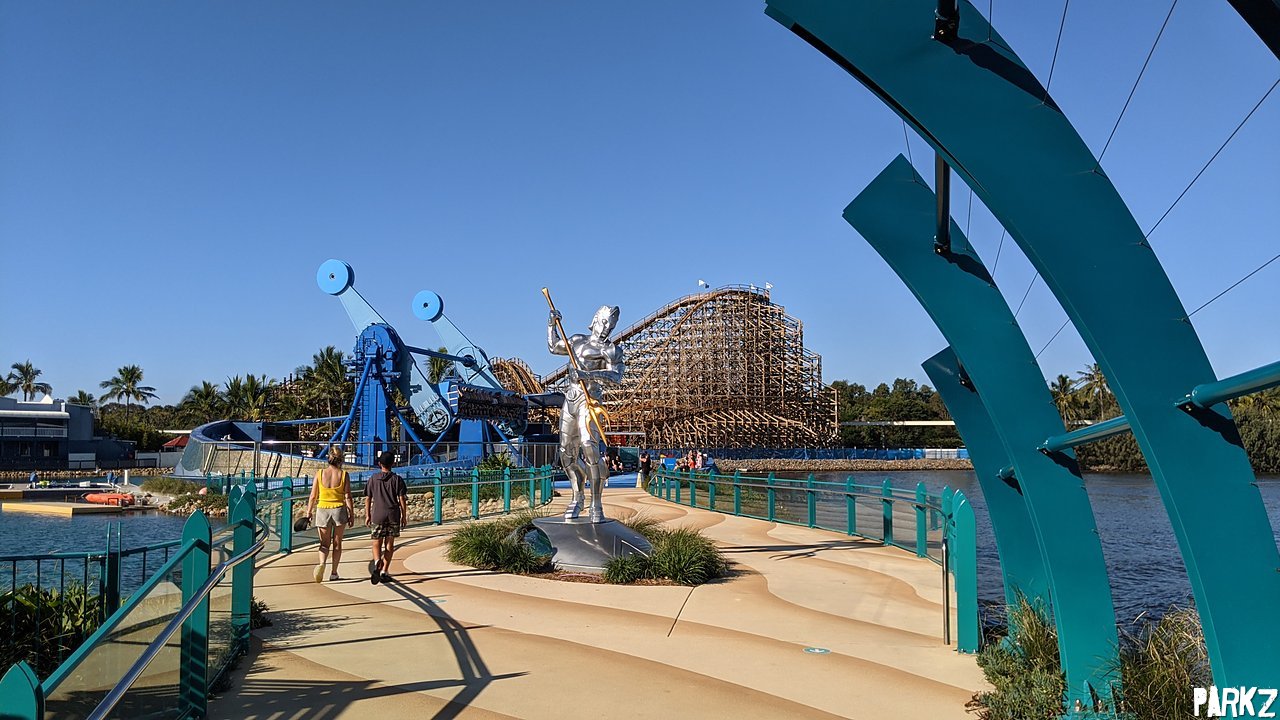 Leviathan will be the fourth roller coaster at Sea World and is set to open summer 2021. Check out the full parkz.com report here.
MORE FROM LIMITLESS PARK
HAVE A QUESTION FOR LIMITLESS PARK? Leave a comment below or visit our Contact Info page to get in touch!
CHECK US OUT ON SOCIAL:
Facebook – Twitter – Instagram – YouTube